Every location has its own unique lighting needs. With factory lighting, this is especially true thanks to the nature of the location. Here are a few tips to help you master factory lighting to great success.
1. Use natural light
In any location, the more natural light you use, the less artificial light you will need to pay for. This rule applies to factory lighting since many locations have some sort of window or overhead sunlight. If you can utilize this natural light, you won't need as many fixtures running during the day to achieve the same level of light.
2. Choose high bays
Another one of the main elements to choosing factory lighting is the height of the ceiling. Most locations have high ceilings of over 18 feet high. This type of ceiling needs a high performing fixture called a high bay in place to ensure the proper light spread and power. There are high bay solutions in a range of types and designs to help you find the right one for your location and needs.
3. Invest in shatterproof fixtures
Depending on what type of factory you are running, shatterproof light fixtures are a smart choice. If you are working with gases, high heat temperatures, or other sensitive elements, a shattered light fixture can become a nuisance and potential accident waiting to happen. With shatterproof fixtures and bulbs, you eliminate this problem altogether.
4. Select vapor tight and waterproof
Even if you aren't working in a location where moisture is a concern, a vapor tight and waterproof fixture is a great investment in the life of your lighting plan. This type of fixture will last longer which is important in a location where productivity can be disrupted by such matters as a broken overhead light.
5. Consider LED
While metal halide has long been the standard in factory lighting, LED is quickly catching up. LED is more efficient, longer lasting, and it has a lower heat output than metal halide fixtures. Best of all, it saves money every month on utilities, as well as having an overall longer lamp lifespan.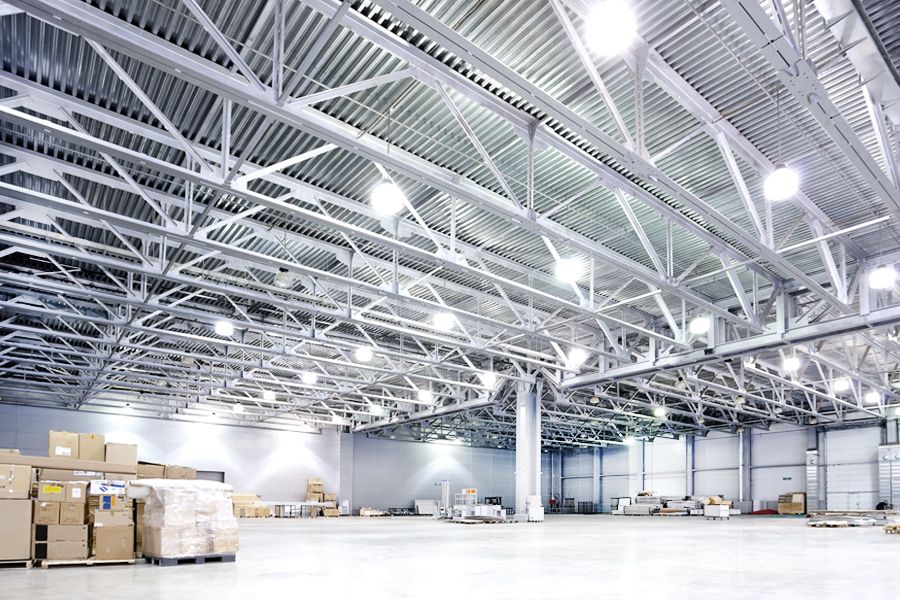 E-lite LED high bay light plays an important part of modern industrial lighting since 2009 the first generation LED high bay light released to international market. Traditional high bay lights often use 100W,250W,750W,1000W and 2000W metal halide lamps. E-lite developed the LED high bay lighting to replace the traditional high bay,such as,MH,HID and HPS considering the innovation technology of high efficacy LED chip out of labs.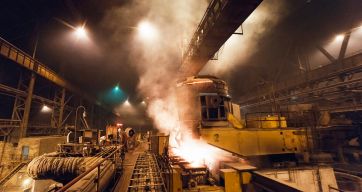 There are multiple choices of high bay lights in E-lite product line,among those, two kinds of typical models are widely used and accepted. Model one is Edge series high temperature LED High Bay,working temperature 80°C/176°F, is designed for high ambient temperature industrial applications including Manufacturing, Power Generation, Water and Wastewater, Pulp and Paper, Metals and Mining, Chemical and Petrochemical and Oil and Gas; Model two is Aurora UFO LED high bay Multi-Wattage&Multi-CCT Swichable, which features E-Lite's innovative Power Select and CCT Select technologies. Power Select allows end-users to select among three field-adjustable lumen outputs; Color Select provides three color temperature selections. Both are changed with a simple switch. These flexible tools provide significant SKU. Typical applications include commercial and manufacturing facilities, gymnasiums, warehouse lighting fixtures, and retail aisles. 
Please find more high bay lights on our website:www.elitesemicon.com.And welcome to contact us for more information,our team will provide you with professional factory lighting solution.
Jolie
E-Lite Semiconductor Co., Ltd.
Cell/WhatApp: +8618280355046
Linkedin: https://www.linkedin.com/in/jolie-z-963114106/
---
Post time: Mar-15-2022