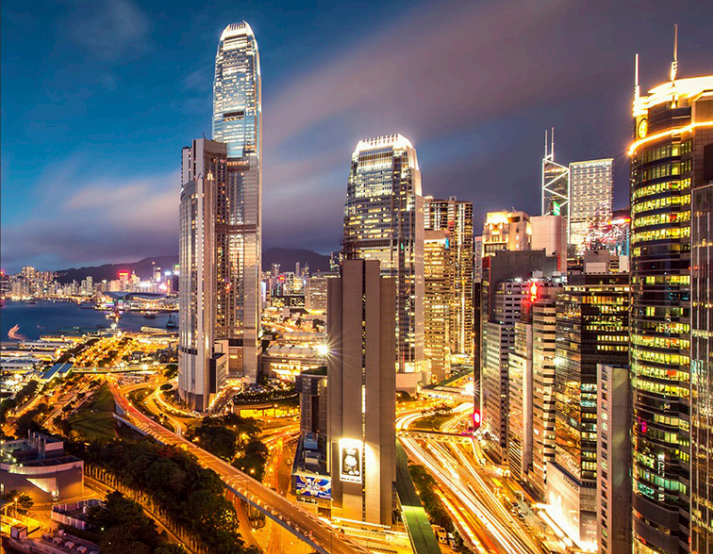 Utilizing outdoor LED flood lights is an extraordinary choice. But to have the option to choose the right light can be difficult in case you don't have the idea of what features to search for in the best LED Light.
How to Choose the Best Outdoor LED Flood Lights? 
In today's marketing world many brands, manufacturers, and suppliers try their best to attract customers to choose their lighting solutions. But don't fall prey to the attractive ads online and offline, know the important features and do a little research of your own. This will ensure that you have the best lights as well as you are getting them at the best price.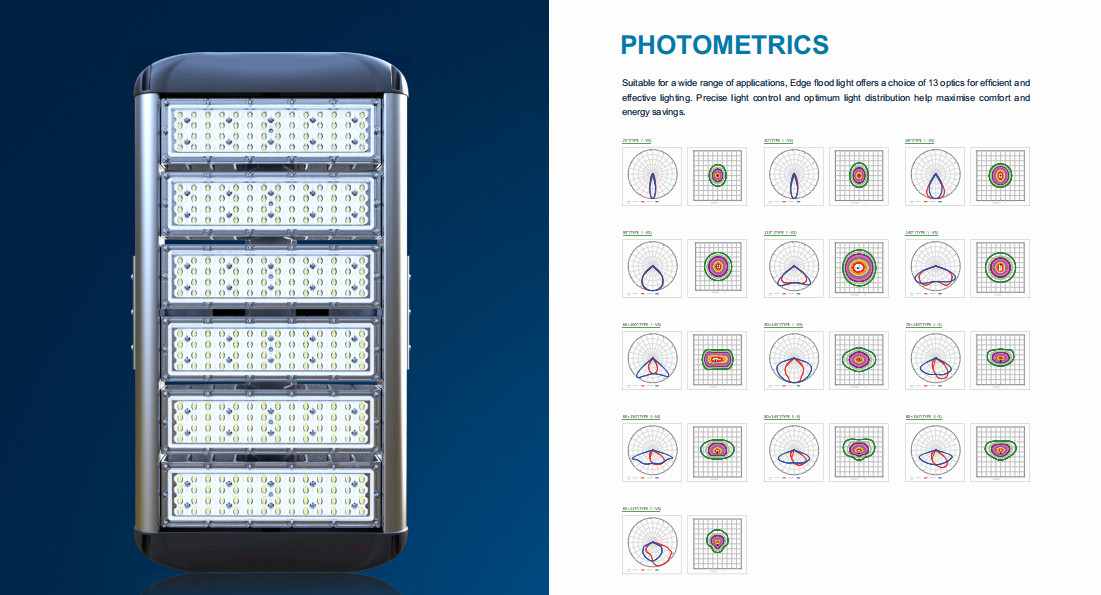 E-Lite EDGE Series Flood Light
#1 Location: Flood lights are high-end luminaries and provide the brightest light ever. So the place of installation is quite important. Here are the points you must consider before the purchases are made. 1) Select the point of installation in such a manner that they produce brilliant light on the designated region without creating a lot of glare. 2) Ensure that the flood light is set at a location that doesn't disturb your neighbors. 3) Make sure you install the Flood lights 9 feet from the ground so that they can be saved from physical damages.
#2 Brightness level: Have you marked ''bright'', ''cool'', ''natural", ''warm'', or ''daylight'' labels on the packages? This indicates the color temperature of the LEDs. "Cool" gives brighter and whiter light, ''warm'' offers a yellowish light. Cool white lights generally come with a color temperature between 3100-4500 K and are the best fit for any outdoor lighting requirements.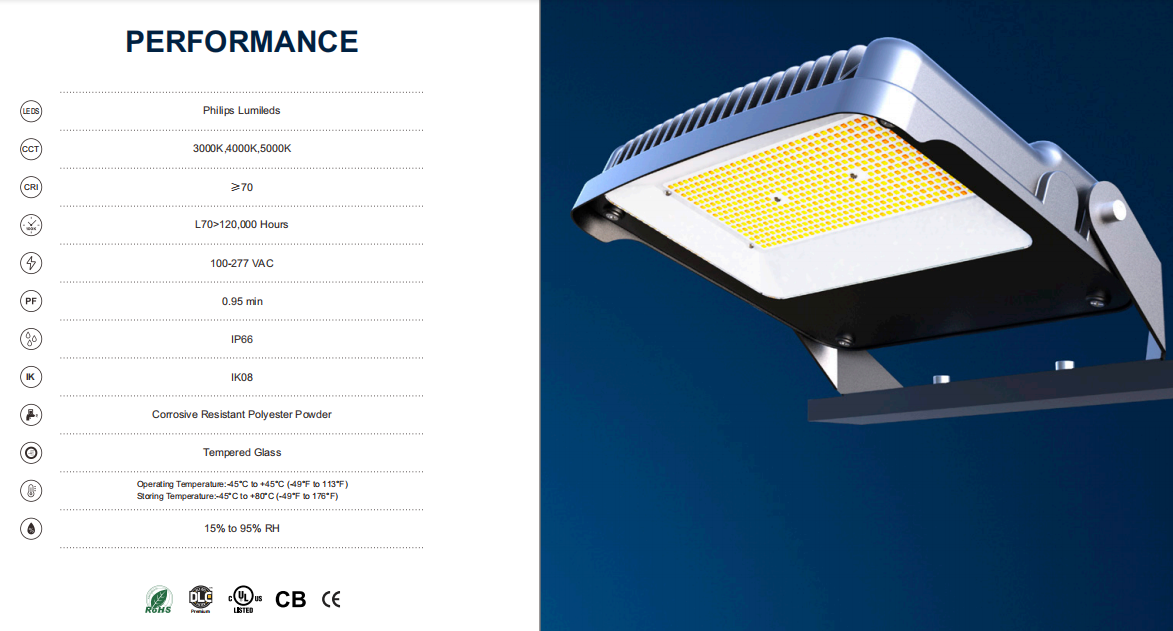 E-Lite Marvo Series LED Flood Light(Multi-Wattage&Multi-CCT Switchable)
#3 Color Quality: The Colour Rendering Index (CRI) indicates how accurately a light source displays colors compared to daylight. It is a value between 0 to 100. The higher the CRI the brighter the lights. As a standard, you should choose outdoor LED lights with CRI 80 or above for better color quality.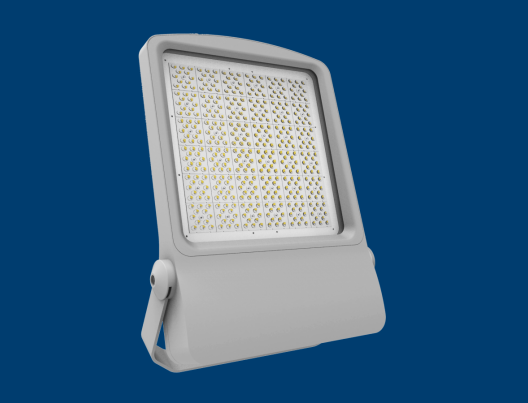 E-Lite ION Series Flood Light
#4 Motion Sensor: Currently the motion sensor outdoor LED flood lights are quite popular for residential buildings. They come with infrared sensors and have the capacity to sense people or objects from a distance of 75 feet. This sensor activates the lights for some time before auto shutting off.  Of Course, this technology saves electricity and increases the life of the LED lights but if you need a light to remain active all the time then it is not an option you should go for. However, to keep your backyard safe from trespassing, installing a motion sensor LED flood light could be a wise decision.
#5 Warranty: The longer the warranty the lesser the stress. Normally, outdoor LED flood lights come with a 3 to 5 year warranty bracket. So make sure you go with the one offering the longest warranty period.  
Jolie
E-Lite Semiconductor Co., Ltd.
Cell/WhatApp: +8618280355046
E-M: sales16@elitesemicon.com
Linkedin: https://www.linkedin.com/in/jolie-z-963114106/
---
Post time: Jun-06-2022