Illuminating a sports ground… what could go wrong? With so many regulations, standards and external considerations, it's so important to get it right. The E-Lite Team are committed to getting your site to the top of it's game; here's our top tips for lighting your pitch.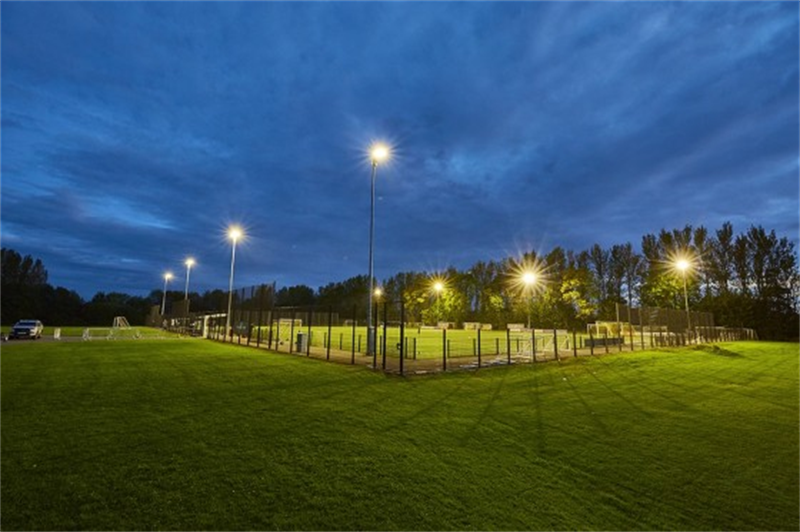 It's no surprise that careful consideration is needed when illuminating any area, but sports grounds and pitches need extra attention due to their strict requirements. Over the past 15 years, we've accumulated a wealth of experience and knowledge in the sports sector and have worked on many projects both large scale and with grassroots clubs. Using this knowledge, along with our design and engineering expertise, we have developed a specialist product range that perfectly caters for all pitches, courts and arenas, no matter the size.
Assessment of the site is the first port of call and the E-Lite Team offer a free consultancy service to ensure you are getting the best advice in the industry. The team will look at existing equipment, power supply, and of course your desired outcome. Only then will they recommend the best bespoke system and create a lighting design to maximize the potential of your space.
We have put together a number of key factors to consider before embarking on your pitch design:
Pitch Size
When deciding on the best options for your site, you need to assess the size of the area, account for the light distribution across the pitch, as well as the amount of columns or masts needed.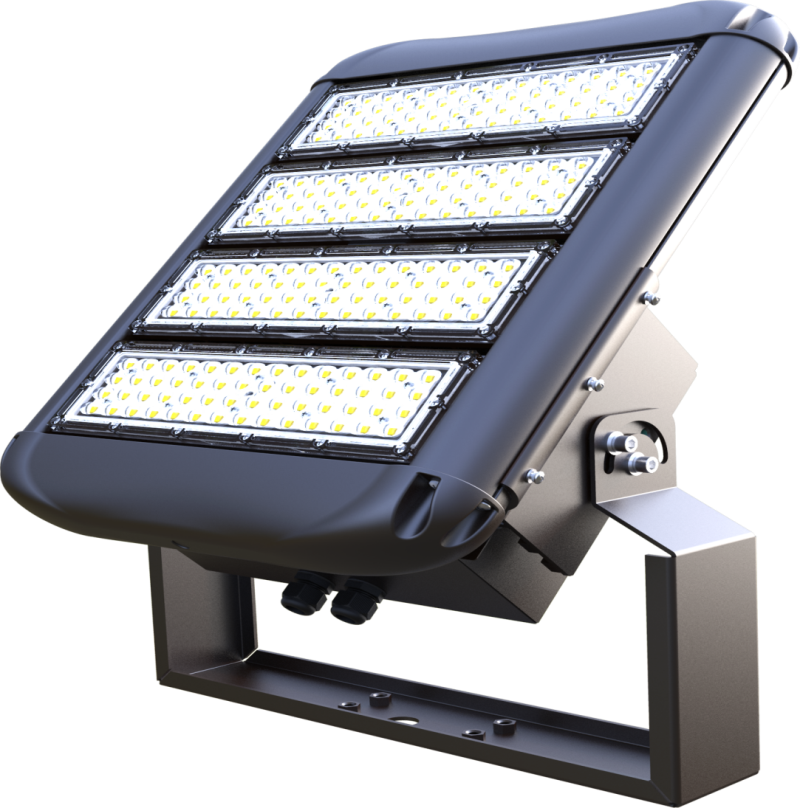 E-Lite New Edge Series Sports Light
Frequency of Use
If your site is in frequent use, you'll need a lighting scheme to match! The right system will ensure you take advantage of year round illumination. Many sites require the ability to adjust the output and dim specific areas when not in use. We recommend the E-Lite Controls system; a versatile solution for many sites needing adjustment options for their pitch.
Existing Equipment
During the initial assessment of the site, our team considers all pre-existing equipment and how it can be reused or if it needs to be replaced. This a crucial part of any review as it ensures you can reduce costs and make the most out of current apparatus.
Industry Requirements
We have an experienced Lighting Design Team who ensure any requirements and regulations specified within industry guidance are accounted for. They will be able to produce outstanding designs as well as state of the art 3D visualizations and ROI calculations. The below image shows a 3D example.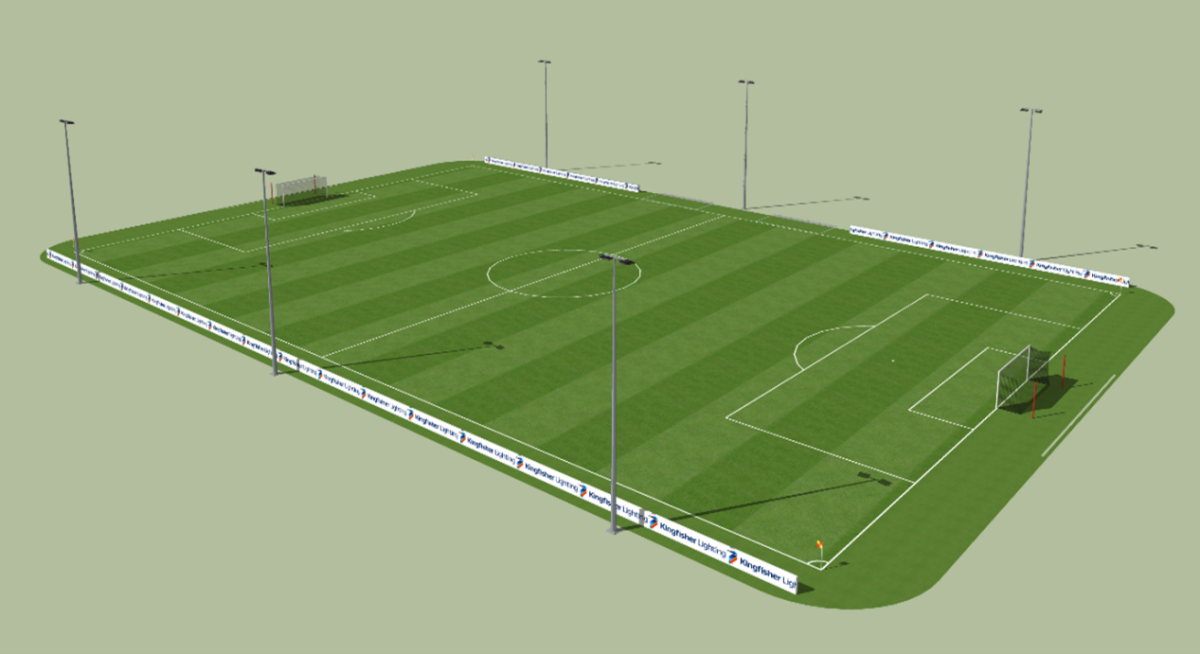 Switch Controls
We aim to ensure you have the most efficient scheme possible. By illuminating particular areas of your pitch, you will be able to cater for a wider range of sessions from training to full matches. The E-Lite Controls system not only guarantees adaptability, it also offers cost reductions throughout your site. By providing light to areas that need it. You will save energy and have a more efficient site.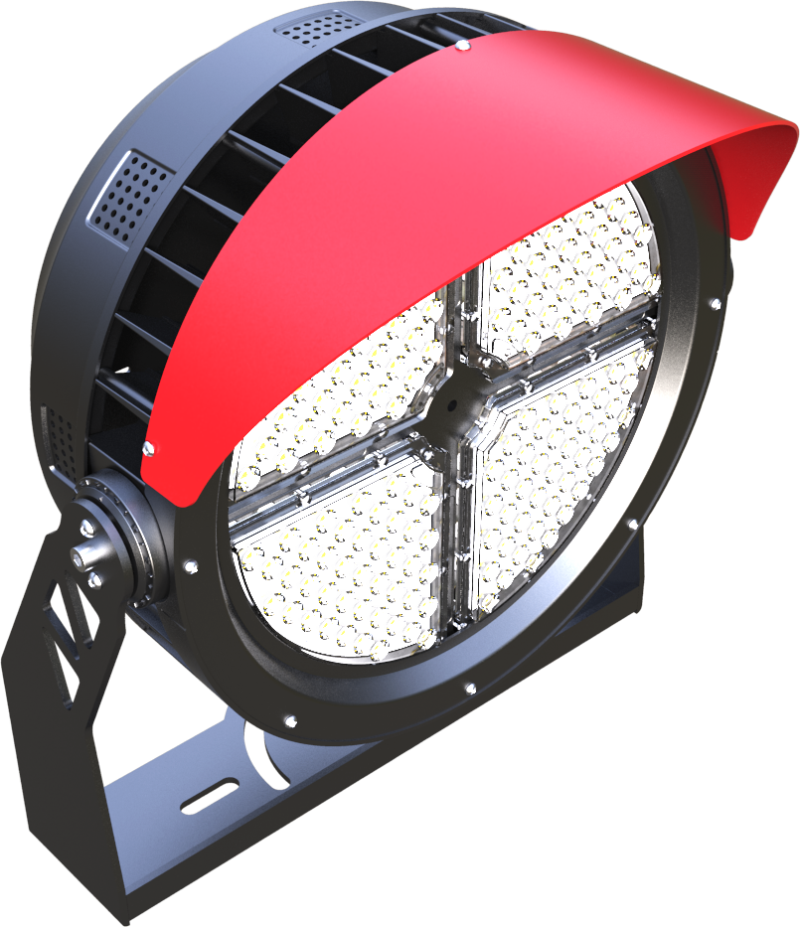 E-Lite Titan Series Sports Light
Upgrade to LED
LEDs are significantly cheaper than HID or SOX fittings. LED luminaires do not need replacement lamps unlike older technology, decreasing maintenance costs over time.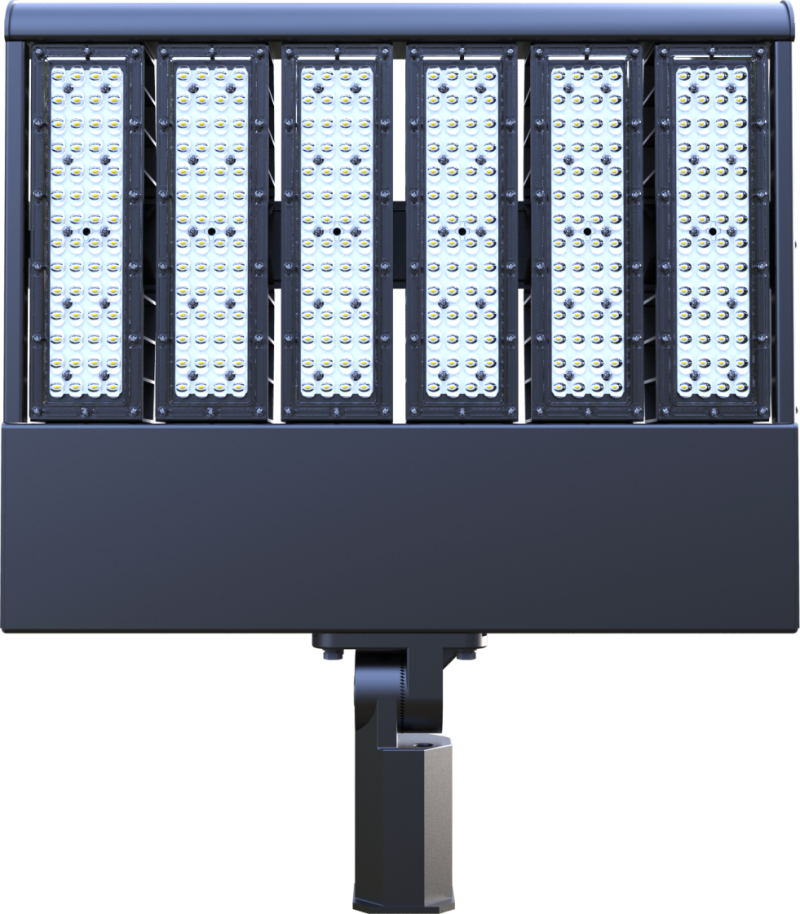 E-Lite New Edge Series Tennis Court Light
The E-Lite Sport range has a specialist range of LED fixtures that not only ensure cost reductions but eliminate any concerns regarding obtrusive light through innovative reflector technology. We recommend the NED, Titan and Xceed series sports light, which alleviates back spill, reduces obtrusive light. As a result, every athlete, whatever their sport, can enjoy themselves, perform at their best and avoid injury.
Choosing the right masts
Choosing the right mast for your scheme is essential as no lighting should be placed within 5m of the sidelines or goal lines. It should also not obstruct views for spectators or spectator walkways. The location and type of mast need to be carefully considered.

Fixed masts are an excellent way to illuminate large areas when paired with efficient lighting. The masts are also best used in areas with restricted spacing as an alternative to hinged columns. With a lack of moving parts, fixed systems are easy to install and maintain.
Lowering head frames like fixed masts, these are also an efficient option for areas with space restrictions as no ground clearance is required. Masts with raise and lower head frames allow fittings to be fixed to a movable frame which can be secured in position then lowered using a powered winch and pulley system.
Mid-hinged & base-hinged masts are very popular solution for sports facilities as they allow lighting to be maintained safely at ground level. This ensures there is no need for expensive high level platform equipment reducing costs for your site.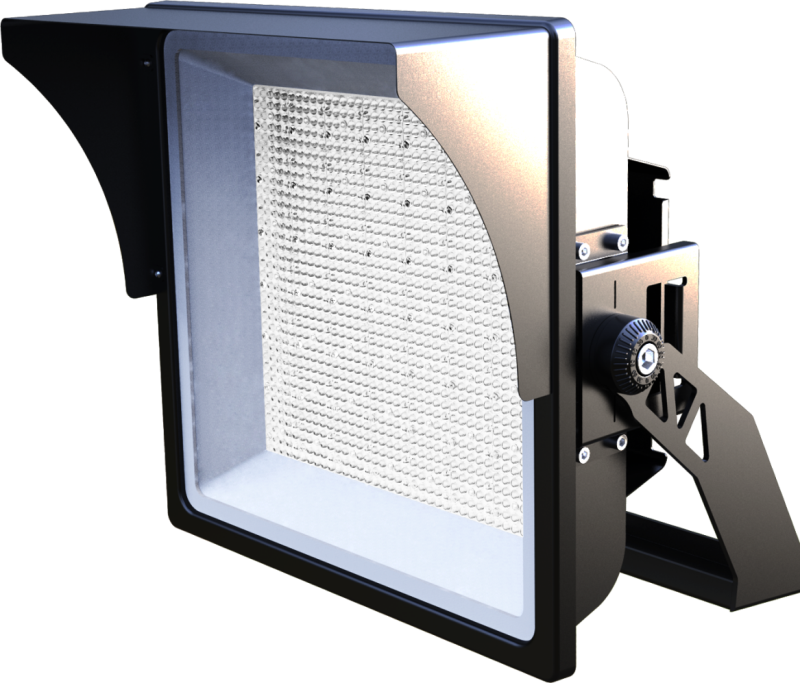 E-Lite Xceed Series Sports Light
Maintenance
While LED lanterns require very little maintenance, it is essential to have a regular care plan to preserve and prolong the performance of your luminaires. With a wealth of industry knowledge in our midst, we can recommend a maintenance plan tailored to your site with useful information on body inspections, electrical testing and much more.
Get in touch with the E-Lite Team today and get started on your new pitch!
Jolie
E-Lite Semiconductor Co., Ltd.
Cell/WhatApp: 00 8618280355046
E-M: sales16@elitesemicon.com
Linkedin: https://www.linkedin.com/in/jolie-z-963114106/
---
Post time: Aug-02-2022