In today's 21st century, with the renewal of energy-saving renovation projects. The role of port terminals as a transportation hub is becoming more and more important. As a distribution center for cargo and passenger flow, the port terminal plays an important role in berthing, loading and unloading cargo, and traveling to and from passengers. The loading and unloading tools of the port terminal are mainly gantry cranes. So, the high power & high lumens of high mast flood has the normal operation of the gantry cranes 24H all-weather operation mode.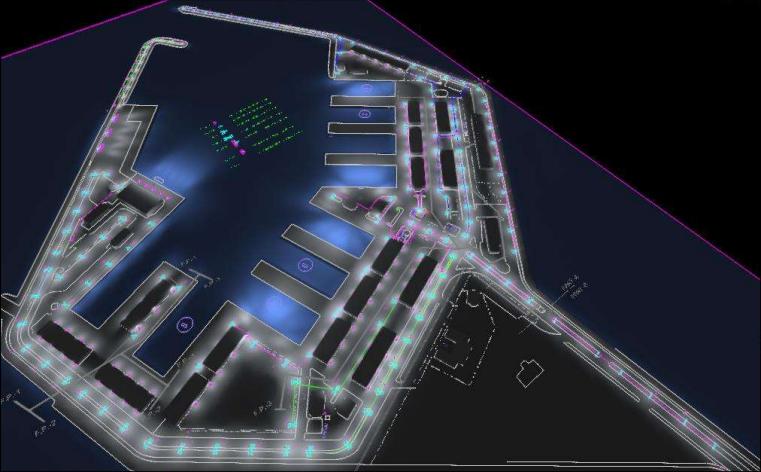 Considerations of Port terminal lighting fixture selection
1.High Power & High Lumens: E-lite New edge NED high mast flood with high power 5050 chips, 400-1200W @160lm/w for tens to twenty meters of high mast poles, it has the characteristics of wide adaptability and large working range.
2.The lens of the fixture uses high-transparent imported PC material, the light effect is even and soft, and it has two kinds of light distribution models: projecting light and flooding, which can meet different site lighting requirements. More than 15 types of optical lenses, NED flood light offers optimum visibility without glare.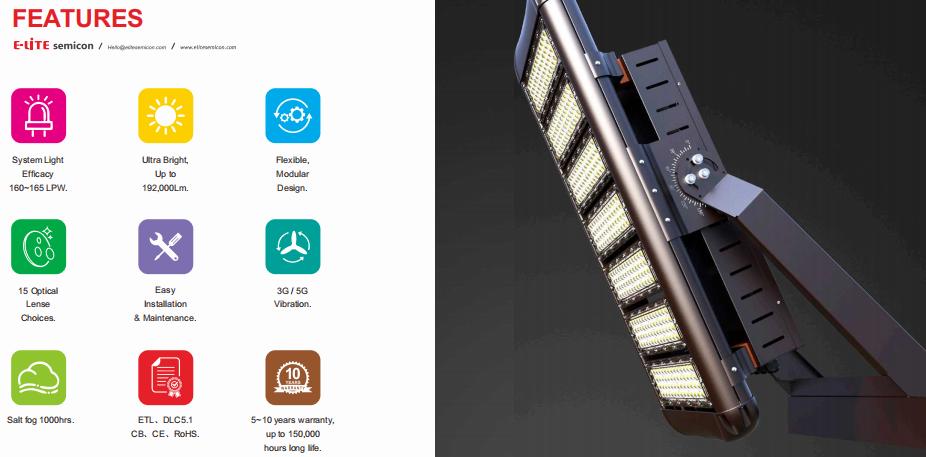 Safe and reliable: There are many kinds of goods on the port terminal and the environment is complex. It is necessary to configure safe and reliable high mast lights to ensure the outdoor seaport lighting safety of the port terminal and prevent fire events caused by short-circuit of the seaport lights. Especially passed Salt Spray Test 1000Hrs or 2000Hrs ( Marine Salt Protection) . Mean while, It is essential to consider the wind resistance of the flood lights and their suitability for existing or proposed installation to 20m or 30m high mast poles.
3.High protection level: The port is in a humid environment all the year round, so the water-proof and dust-proof level of the high mast lights are required to be high. The LED Flood lights with high protection level can prevent the water vapor from entering the inside of the flood lights body and prolong the service life of the lamps. The lamp housing with high-quality aluminum alloy(Housing surface was treated by high-pressure electrostatic spray to improve the overall anti-corrosion level).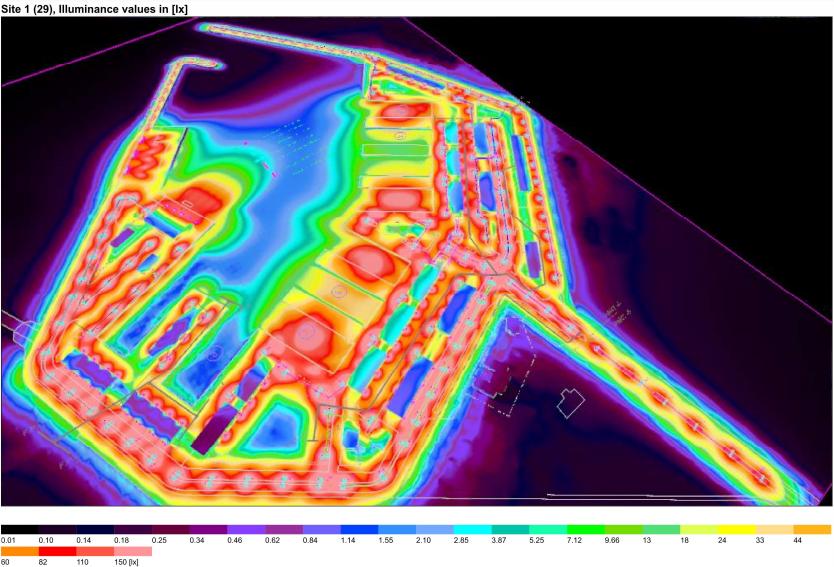 The designed of lighting level on the port terminal lighting.
Location 1: Pier Lighting 20M High Masts Illumination 110-150lux;
Models: 55Nos EL-NED-800W 160LM/W 128,000LM IK10 5G Vibration 10 years warranty.
Location 2: External lighting Mounted on existing sheds and buildings Illumination 80-100lux;
Models: 479Nos EL-NED-200W 165LM/W 33,000LM IK10 5G Vibration 10 years warranty.
Location 3: Street Light Luminaire Mounted on existing 6-10 meter pole 100lux;
Models: 100Nos EL-NED-150W 165LM/W 24,750LM IK10 5G Vibration 10 years warranty.
Jason / Sales Engineer
E-Lite Semiconductor, Co.,Ltd
Web:      www.elitesemicon.com,www.elitesemicon.en.alibaba.com
Email:    jason.liu@elitesemicon.com
Wechat/WhatsApp: +86 188 2828 6679
Add: No.507,4th Gang Bei Road, Modern Industrial Park North,Chengdu 611731 China.
---
Post time: Jul-26-2022