The global grow light market reached a value of US$ 3.58 Billion in 2021, and is projected to reach $12.32 billion by 2030, registering a CAGR of 28.2% from 2021 to 2030. LED grow lights are specialized LED lights used for growing indoor plants. These lights help plants in the process of photosynthesis and boost healthy development and yield incredible products. LED grow lights offer many benefits that other lighting technologies do not have. It includes longer lifespan, cooler temperature, and greater efficiency, usage of full spectrum, compact size, and state rebates. These factors make it ideal for indoor plant growth. They are primarily used for supplementing sunlight, color and temperature to the crops and can be customized according to a specific goal, such as flowering inhibition, anthocyanin accumulation and enhanced rooting.
Higher efficiency offered by LEDs is the prime reason that drives growth of the LED grow lights industry during. Further, LED lights offer higher controllability, which accelerates growth of the LED grow lights market. Moreover, rise in adoption of vertical farming is opportunistic for the market growth. Considering these factors, the market is estimated to experience exponential growth in the future.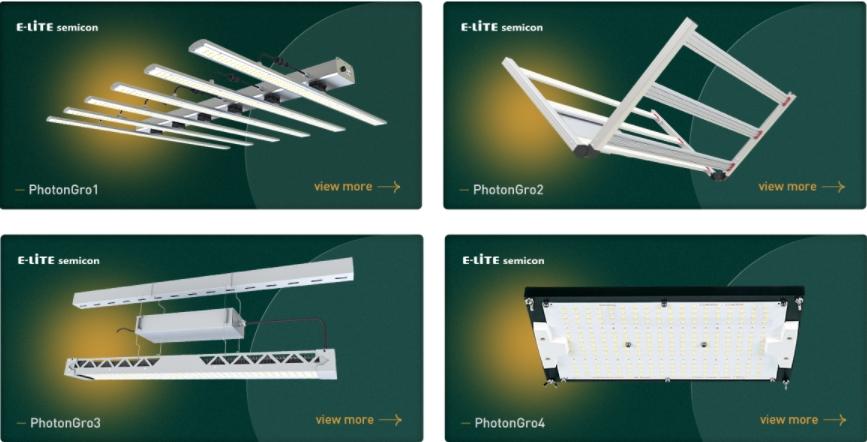 Significant factors that impact growth of the LED grow lights market include rise in adoption of vertical farming, higher efficiency, and higher controllability. Legalization of cannabis is expected to offer lucrative opportunities for the market during the forecast period. At present, countries that have legalized recreational use of cannabis are Canada, Georgia, Malta, Mexico, South Africa, and Uruguay, Australian Capital Territory in Australia. 37 states of US have legalized the medical use of cannabis, and 18 states have legalized the adult use of marijuana for recreational purposes according to the National Conference of State Legislatures.
By application, the market is divided into indoor farming, commercial greenhouse, vertical farming, turf and landscaping, research, and others. Region-wise, the LED grow lights market trends are analyzed across North America (the U.S., Canada, and Mexico), Europe (the UK, Germany, France, Italy, and Rest of Europe), Asia-Pacific (China, Japan, India, South Korea, and Rest of Asia-Pacific), and LAMEA (Latin America, the Middle East, and Africa).
In order to keep up the pace with the market, E-Lite's engineers make great effort on research and developing of LED grow light series. So E-Lite's grow light features high power, excellent PPE efficacy, fashion and economic design. Full spectrum design, and 0-10V dimming can be realized by using the remote controller or application program at the same time, so it is easier to operate in addition to consuming less power.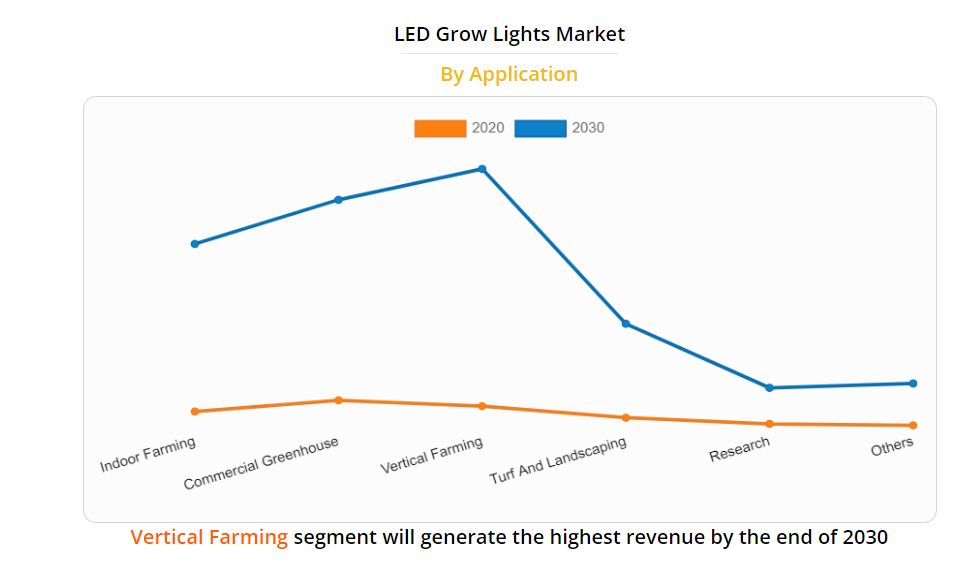 LED Grow Light/Light for HORTICULTURE
Heidi Wang
E-Lite Semiconductor Co., Ltd.
Mobile&WhatsApp: +86 15928567967 
Email: sales12@elitesemicon.com
Web: www.elitesemicon.com
---
Post time: Apr-24-2022