There will be some major conventions/Exhibits this year in the Philippines, the IIEE (Bicol), PSME, IIEE (NatCon) and SEIPI (PSECE). Dubeon Corporation is our authorized partner in the Philippines to feature E-lite's products on these conventions.
IIEE (Bicol)
We are deLIGHTed to invite you to visit the booth of our Authorized Representative, Dubeon Corporation, to the 22nd Bicol Regional Conference. This is organized by the Institute of Integrated Electrical Engineers of the Philippines Inc. (IIEE) Camarines Norte Chapter.
With the theme,  "LEADERSHIFT: Rising above Adversity through Passion and Commitment Leading on the Road to Recovery", the event will be held on the 22nd – 24th of September, 2022 at the CNSC Covered Court, Daet, Camarines Norte.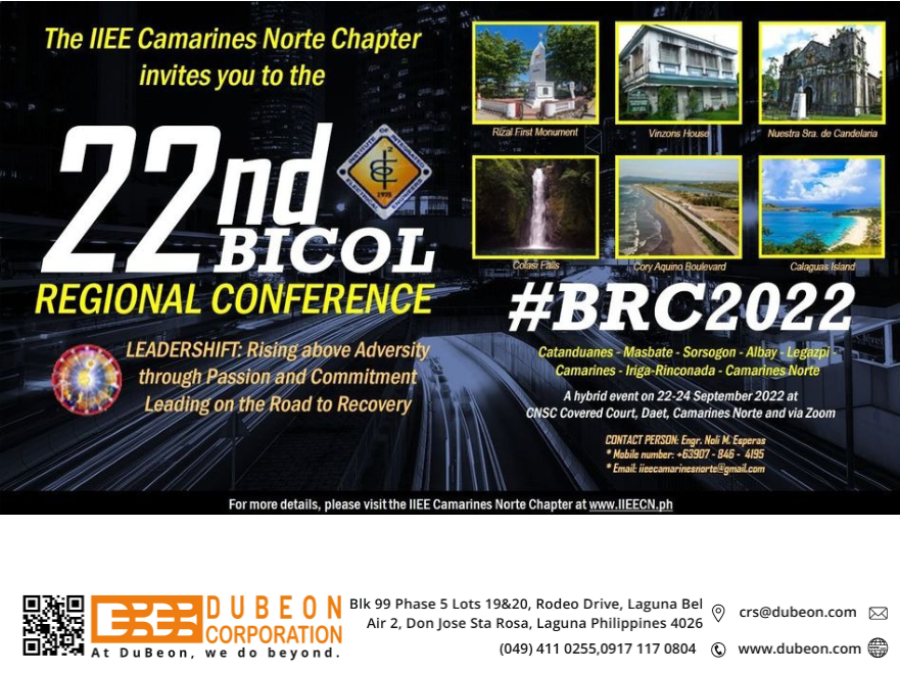 E-Lite has been a vibrantly growing LED lighting company, manufacturing and supplying dependable, efficient, high-quality LED lighting products to address the needs of wholesalers, contractors, specifiers and end users, for the widest range of industrial and outdoor applications.
What E-Lite products can you see in these convention/exhibits?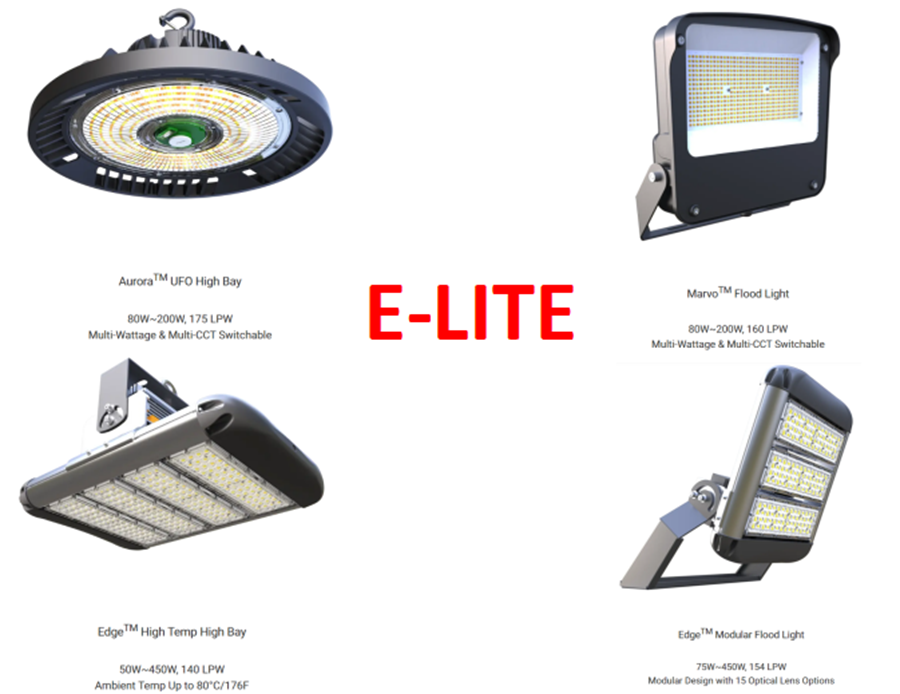 1). Aurora UFO LED high bay Multi-Wattage & Multi-CCT Switchable luminaire with wide beam optic such as 60°, 90°, 120° Clear & Frosted and 90°Reflector.Its die-cast aluminum housing reaches at the high impact protection, IK10. The above configuration is the best evidence that you choose Aurora for such solid industrial application.
2).E-Lite Marvo flood light brings well-designed, versatile light fittings that allow for dramatic SKU/stocking reductions and help contractors or end-users save time with easy installation to meet lighting needs for building facades, car parks, access roads and general outdoor area.
3).E-Lite Edge Series high-temperature high bay luminaire combines optical performance, energy efficiency, and outstanding versatility to meet the requirements of high temperature lighting applications in high-temperature, dust, corrosive gas environment.This high temperature LED fixture was designed for Manufacturing facilities, foundries, Steel Mills & other applications that have temps in 80°C/176°F (MAX). The most advanced thermal management system researched and applied ensures its high profile performance in high-temperature applications.
4). Edge Series LED flood light is highly energy efficient. For example, 300 watt LEDs emitting 42,000 lumens can replace 1000 watt metal halide MH or HPS/HID lamps that saving a lot of money every year. It is worth mentioning that the edge floodlight offers a choice of 15 optical lenses made of PC material for optimum lighting performance and durability. The various optical lenses offer crazy use for different outdoor applications and the V-shaped light distribution of 20 to 150 degrees is suitable for large squares or industrial plants. 

Feel free to get in touch with our team to know more E-Lite products.

Leo Yan
E-Lite Semiconductor Co., Ltd.
Mobile&WhatsApp: +86 18382418261
Email: sales17@elitesemicon.com
Web: www.elitesemicon.com
---
Post time: Sep-21-2022